SCROLL DOWN
Traditional Venetian Carnival food you should try
You can't come to Venice for Carnival and don't try the traditional Venetian Carnival food and may you even want to make these pastries at your own place once you're back.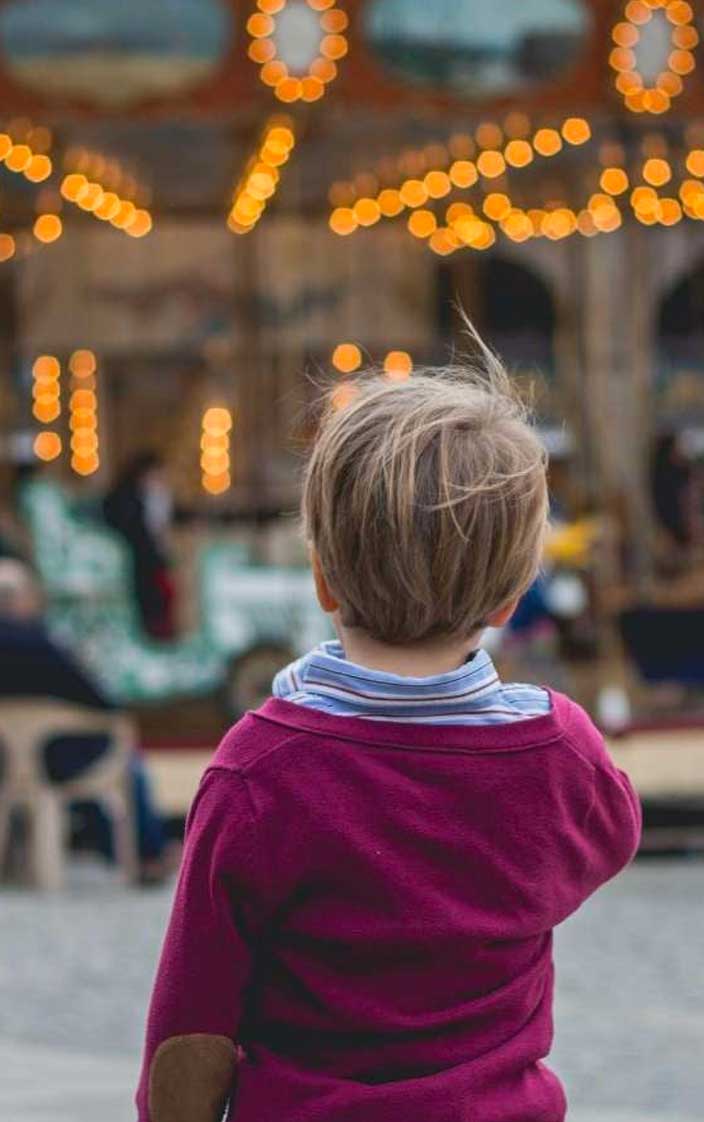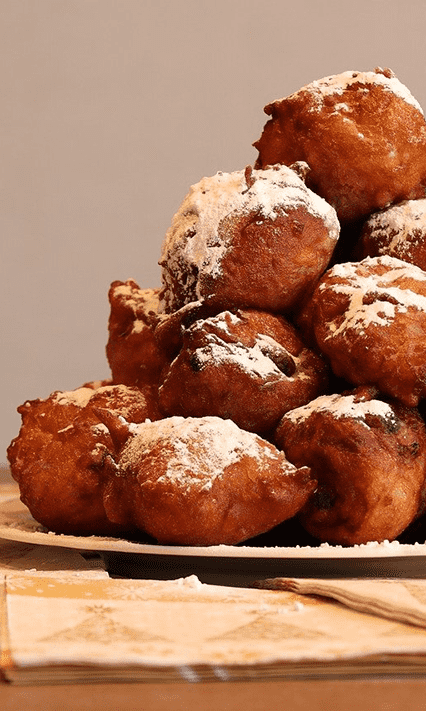 There are many ways toget the most out of Venice Carnival, one of these is certainly taste a so-called frittella, a couple of castagnole and some galani.

Don't feel guilty if you can't stop eating frittelle once in Venice, putting up some weight is part of the fun!
Traditional Venetian Carnival food: the frittelle recipe
If you've been to Venice before during Carnival, you'll probably have already tasted the frittelle, in all their variations, in fact, there are cream frittelle, frittelle with raisin, frittelle with zabaglione or chocolate but we are sure you don't know the recipe yet.

250gr flour
30gr sugar
1 glass of milk
30gr pine nuts
Yeast
1 egg
30 gr raisin
Lemon peel
Peanut seed oil for frying

In a large bowl mix the yeast with a glass of warm milk and 50gr of flour, then let it rest for a while, at least until the mixture has doubled its volume.

In the main time, allow the raisins to soak in warm water for a full 30 minutes.

Take the mixture you've prepared earlier, and add the rest of the flour, an egg, 30gr of sugar, then the raisins, the lemon peel, and the pine nuts.

Work the mixture adding a pinch of salt, then use a spoon to make small balls you'll fry in a pan full of hot oil. Before serving, sprinkle a bit of icing sugar, above the frittelle.
How to make the galani, a typical Venetian Carnival pastry
Venice is not the only city in Italy where you can taste galani, but they probably have a different name. The galani recipe seems to date back to the Roman Empire, which means that they were born before the Venetian frittelle. Let' see the recipe.

500gr flour
100gr sugar
40gr butter
2 eggs
Lemon peel
1 spoon of rum
A pinch of salt
Some icing sugar to decorate

Making galani it's easy. First of all, mix all the ingredients into a bowl and let them rest for a couple of hours, then stretch it until it becomes very thin. Now it's time to give the galani their typical shape, using a cutting wheel.

Fry them all making a small cut on the top of each galano, then serve them with some icing sugar.
Castagnole recipe: are you ready to lick your fingers?

Castagnole are a very typical Venetian Carnival food and the recipe is really easy. Let's start with the ingredients you'll need.

400g flour
50g sugar
80g butter
2 eggs
A pinch of salt
Baking powder with added vanilla flavoring
Lemon peel
Oil for frying
Icing sugar

Soften the butter and put it in a bowl with the two eggs and the 50gr of sugar. Stir everything and add the flour, the lemon peel, the yeast and a pinch of salt. Then make some small balls from the mixture, helping yourself with a spoon, and put them in a pan full of hot oil.

Let them fry and then serve them with some icing sugar.